Our High Tech Car Wash...
One of the first things you will recognize when you drive on to our facility is that this is not your father's old car wash. The site design, finishes, and tunnel equipment are all top of the line. Our tunnels are very bright with many windows and skylights. Every aspect of our wash was carefully thought out to give you the best modern car wash experience possible.
Equipment technology in the automated car wash industry has improved dramatically over the last few years and we have chosen the best. The processes and materials used with the computer controlled equipment are safer then ever and virtually assure a consistently clean dry shiny car every time. The biggest change may be the material used to remove stubborn dirt. We use a light weight soft foam that actually helps to buff and shine while it gently washes your car with no marks or dull finish.
We Know Wheels & Tires...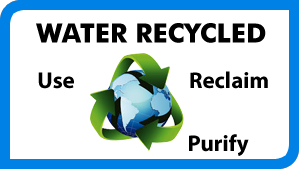 Everybody likes good looking wheels and tires. iShine Express tunnels use computerized brushes with high pressure sprayers and specialized wheel & tire cleaning solutions. This process is very effective at removing the dirt and road grime while it brightens aluminum and chrome wheels. Also, if you select the "Tire Shine" option at the pay station, it will be applied to the tires just before you exit the tunnel.
Our Secret Sauce...
The real secret to our really clean cars is the water. Most people think all water is the same, but this is far from true. Good water is the one ingredient that makes everything work. Since good water quality is not guaranteed, our water is specially treated to work with our soaps and to give your car a spot free rinse. When the cleaning is done the water is recycled.

Did you know a commercial car wash that recycles their water uses 4 to 5 times less water than driveway washing? Did you know commercial car washing is better for the environment than washing at home? Home washing allows soapy water filled with road grime, oil and chemicals to go directly into storm drains, which then goes into the bayous and tributaries.
Dry & Shiny...
A clean car will not stay that way if not dried properly. The iShine Express drying process begins with a spot free rinse and a drying solution. The spot free rinse is a special process that greatly filters final rinse water to eliminate spots if any water drops are left on the surface. The drying solution is similar to that used in your dishwasher. It treats the vehicle surface area which provides for faster runoff under the dryers. The dryers are a powerful array of blower fans that blast off any remaining rinse water as the car exits the tunnel.